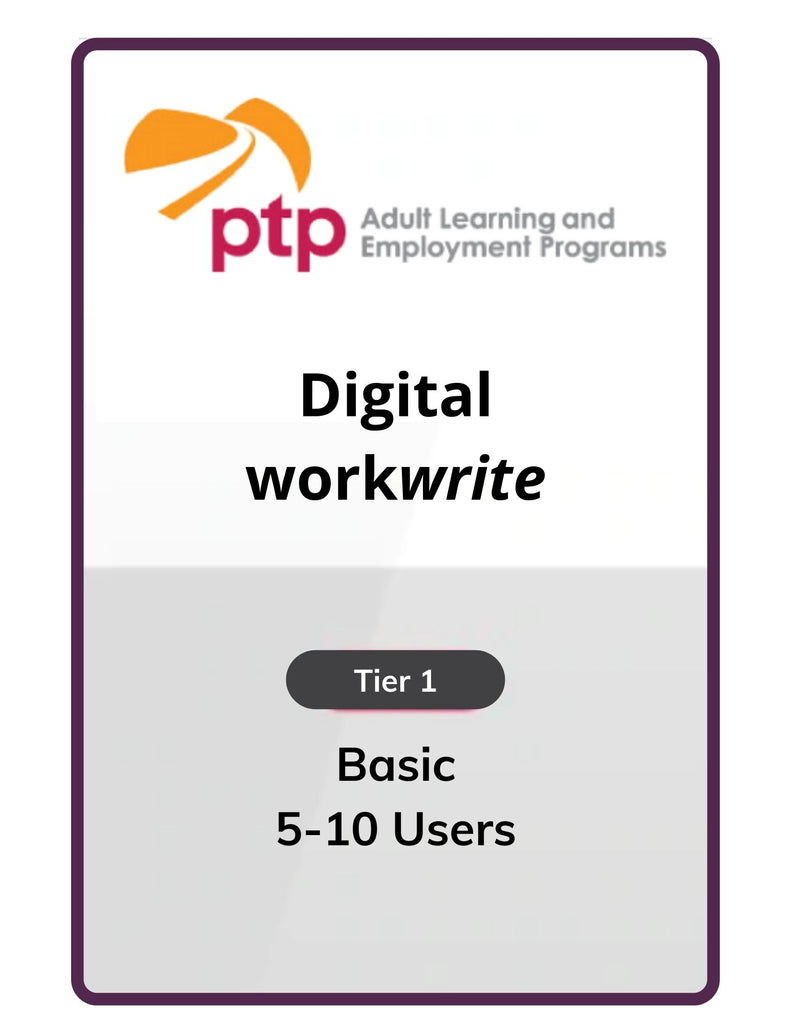 Digital workwrite - Basic Tier (5-10 users) - per user per year
* Price is per user per year. Please select the number of users as quantity. 
The Digital WorkWrite  is the subscription-based online delivery of a collection of instructional workbooks focusing on the functions and features of workplace documents. Aimed at engaging adults in understanding and using documents they will encounter in entry-level positions in most workplaces, the series contains over 100 different activities offering practice at all levels. Reproducible lesson plans and ample practice are based on a wide array of authentic workplace documents such as lists, notices, work schedules, job postings, office memos, agendas, meeting minutes, brochures and much more.
The workwrite workbooks can be used with small or large groups, or in one-to-one tutoring. They are designed to help instructors identify learning content and improve skills acquisition based on the results of a learner's initial CAMERA assessment. They can also be used independently of CAMERA, to support adult upgrading curricula, create lesson plans and design targeted program models.